About
Southern Illinois University (SIU) is one of the original schools with regard to ALPA participation. Aviation students at SIU have participated in ALPA-coordinated tours with other universities, as well as lectures and career fairs. As one of the smaller flight schools where ALPA has an influence, SIU aviation students enjoy semester visits from pilot volunteers in order to connect one-on-one.
Recent activities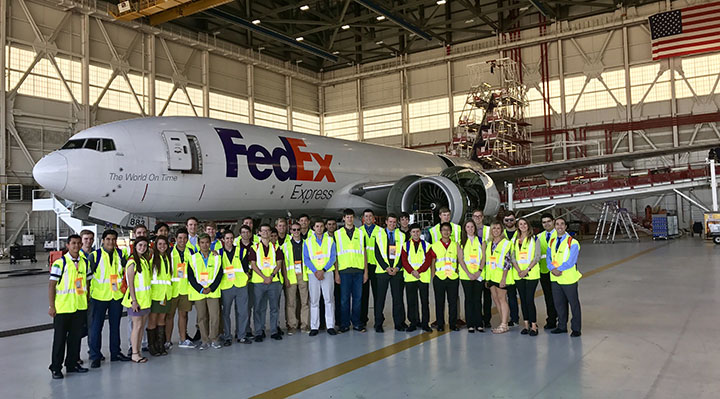 SIU students joined other collegiate aviators from Lewis University and Parks College for a tour of the FedEx facilities in Memphis over the 2017-18 academic year. The two-day tour, organized by ALPA's Education Committee, included presentations from active line pilots, FedEx management, and representatives of the Training, Maintenance, and Scheduling departments. Students also had an inside look at the crew facilities, maintenance hangar, and dispatch's Global Operations Control. The highlight of the tour, according to the 34 students participating, was when they were given the opportunity to fly the A300 and B767 simulators.
Want to get involved at SIU?
Send ALPA's Education Committee a message below.