About
ALPA and Arizona State University (ASU) formalized an alliance in January 2018 to develop an ACE Club, making it ALPA's eleventh collegiate professional development and mentoring program.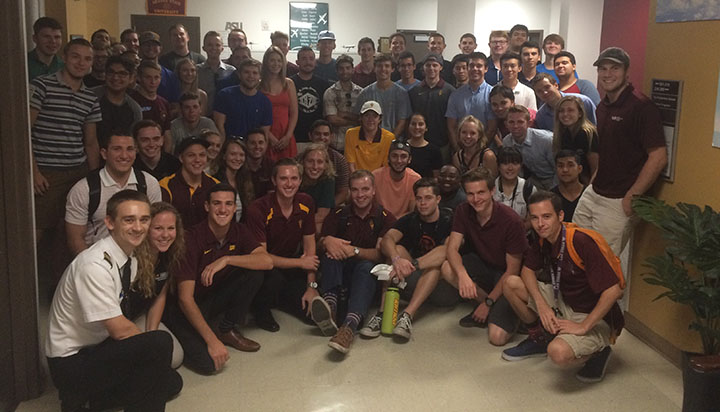 Recent activities
At the club's last meeting of the 2017-18 academic year, students had an opportunity to speak with ALPA pilots about military flying, specifically in the Arizona Air National Guard. In addition, ALPA presented ASU with plaque commemorating the alliance. It will be hung in the main lobby to the Simulation Building, which is where all aviation classes are held.
Want to get involved at ASU?
Send F/O Scott Singleton (Compass), a message below. F/O Singleton is the ALPA Liaison to ASU.