July 13, 2017
Going to EAA-Oshkosh this Summer?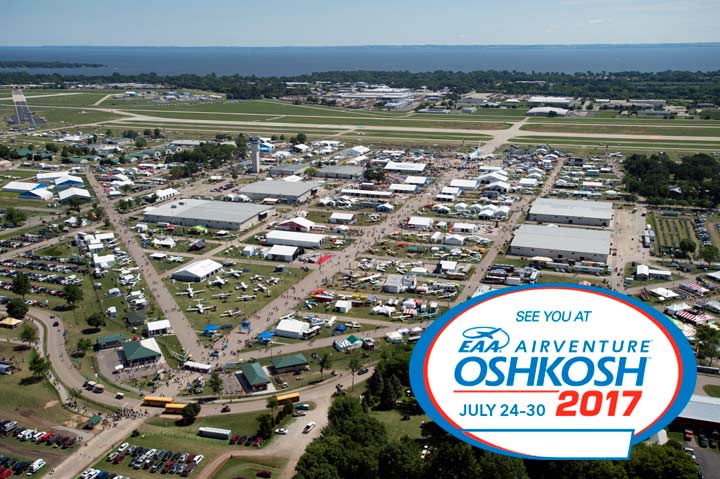 July 24-30, Wittman Regional Airport, Oshkosh, Wisconsin
Stop by ALPA's Booth
When: Monday–Saturday, 9 a.m.–5 p.m.
Sunday, 9 a.m.–4 p.m.
Where: Education and Career Center at Aviation Gateway Park (Booth C-11)
Cost: Free!
Talk to professional pilots, then pick up some swag and your tickets to Friday's "Woman Fly Night" (limit 3).
---
College Night
When: Wednesday, July 26, 6–9 p.m.
Where: ALPA's tent at Camp Scholler (near the intersection of Deischer and Lindberg streets on southwest corner of Paul's Woods)
Cost: Free!

Find out what it takes to be an airline pilot from the pros themselves!
---
Women Fly Night
When: Friday, July 28, 5:30–8:30 p.m.
Location: EAA's main grounds by Hangar C in the Partner Resource Center
Cost: Free! Tickets required—pick up yours at the ALPA booth (space is limited, 3 tickets per person).
Join us for a casual dinner buffet, presentation, and professional pilot panel discussion for current and aspiring female pilots, followed by a screening of the film, Hidden Figures.
---
More Information
-###-