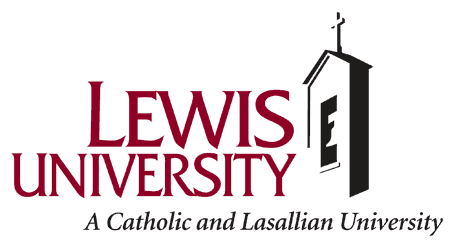 ALPA's outreach efforts at Lewis University began in 2014. Since then, ALPA has been involved in the university's career fairs, and pilot volunteers have visited the campus to speak with aviation students. The ALPA ACE Club is in full swing with monthly meetings during the fall and spring semesters. Students have also participated in field trips to experience the aviation industry first hand.
Recent activities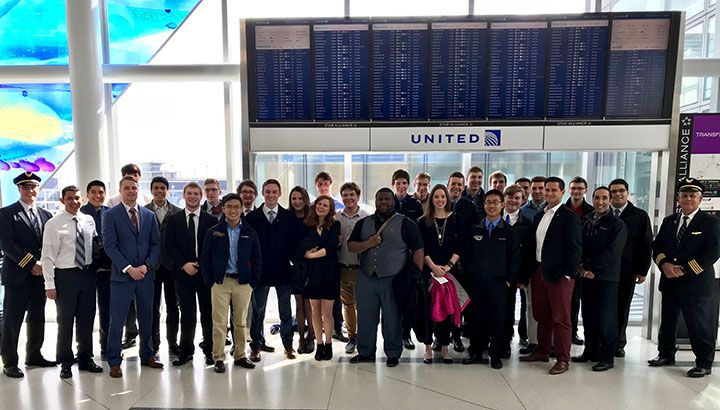 ALPA ACE Club students had a busy 2017-18 academic year: Last October, they toured the FedEx facilities in Memphis, which included presentations from active line pilots, FedEx management, and representatives of the Training, Maintenance, and Scheduling departments. Students also had an inside look at the crew facilities, maintenance hangar, and dispatch's Global Operations Control. The highlight of the tour, however, was when the students were given the opportunity to fly the A300 and B767 simulators.
In addition, students toured United Airlines' Network Operations Center (NOC) and Chicago O'Hare International Airport (ORD) operations in March. They experienced the NOC in action and learned about the various airline departments needed to deliver safe air travel to customers. At ORD, students explored the baggage sorting facility as well as United's pilot crew room and Station Operations Center. Students also toured the ramp tower, which provided a stunning 360-degree bird's eye view of Terminal 1 in action during one of the busiest banks. The highlight of this tour was visiting Boeing 777 and 767 aircraft being prepped for departure.
One of the last meetings of the year focused on flight standards. F/O Jason King (Delta), who has extensive experience with the topic, detailed the importance of flight standards and how it's applied in airline operations. Specifically, how the airline gets over 14,000 pilots to operate more than 800 airplanes in a standard way. This presentation, which also incorporated videos that the airline uses, received high marks from the students.
Want to get involved at Lewis University?
Send ALPA's Education Committee a message below.