About
ALPA and Central Washington University (CWU) formalized an alliance to develop an ACE Club in May 2016, making it ALPA's ninth collegiate professional development and mentoring program.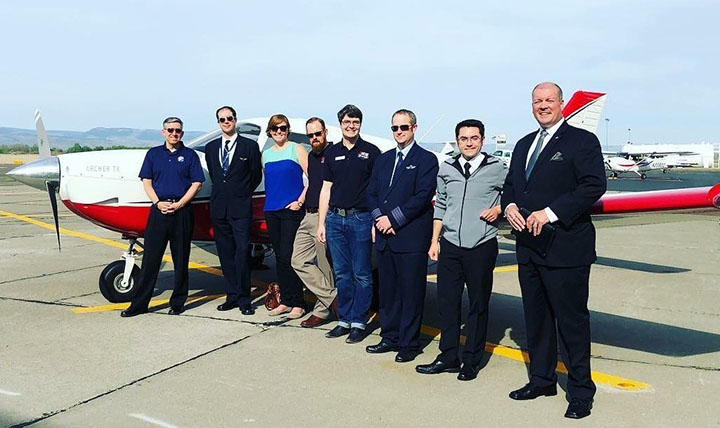 Recent activities
ALPA's ACE Club at CWU wrapped up the 2017-18 year with a panel discussion for students to learn about the airlines. Approximately 30 students attended the discussion, which was led by Education Committee liaison Capt. Mitch Murgoitio (Compass). Captains Bob Benedetti (Endeavor) and Wes Clapper (JetBlue) and first officers Sara Baer (Alaska), Luc Davies (Alaska), and Lincoln Keill (Delta) also shared their experiences and answered questions about their career paths, current airlines, and flying the line.
The panel presentation was preceded by a tour of the CWU flight line and simulator facility. During this tour, ALPA's mentor team had an opportunity to speak candidly with faculty about the current state of flight operations at CWU. This provided all participants with a better understanding of the opportunities and challenges facing the students as they work to enter the piloting profession. It also reinforced the importance of ALPA's mentorship program at the university and to students' future success.
Want to get involved at CWU?
Send ALPA's Education Committee a message below.