About
In April 2017 an alliance to develop an Aviation Collegiate Education (ACE) Club began, making it ALPA's tenth collegiate professional development and mentoring program—and its fourth new program in as many years. This program will help bridge the gap between the classroom and the flight deck—providing real-world information, tools, and resources to further prepare collegiate aviators for their careers.
Recent activities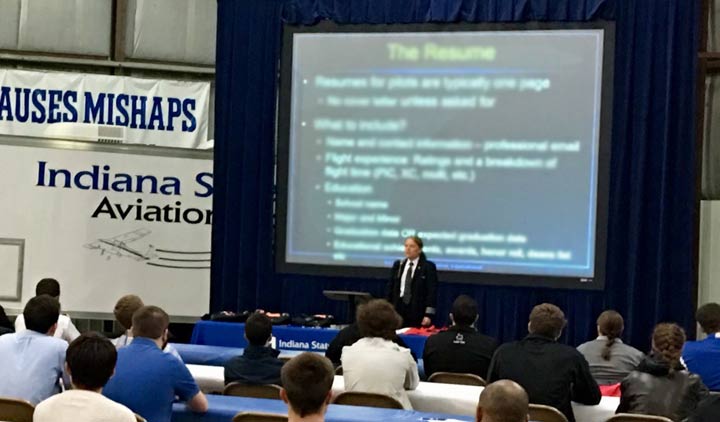 In May 2017, ALPA Education Committee volunteers spoke with nearly 50 aviation students at Indiana State University (ISU). Read More >
Want to get involved at ISU?
Send the Education Committee a message below.