June 18, 2018
Take a Look Inside the Airline Pilot Career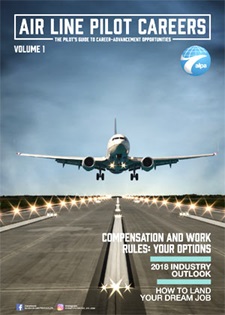 As the world's largest pilots union and nongovernmental aviation safety organization, it makes perfect sense that ALPA would be the top source to provide you—tomorrow's professional pilots—with a fresh and honest look at today's airline industry. That's why we've launched Air Line Pilot Careers.
This new magazine provides an aspiring aviator with a variety of useful information as you pursue a career as an airline pilot:
Salaries and benefits: See how airline pilot contracts across a range of ALPA carriers in the United States and Canada stack up when it comes to pay, minimum monthly guarantees, health care, retirement savings plans, and vacation and sick time.
Career progression: Which carriers offer programs to progress to flying for a mainline carriers?
Aviation Collegiate Education (ACE) Clubs: How to get involved with ACE Clubs and connect with ALPA pilot representatives at events throughout the country.
Feature content: Ice crystals in your engine, federal opioid regulations and the expansion of U.S. drug testing categories, and cargo operations.
Read Air Line Pilot Careers Today!
-###-